The joy and excitement of moving into your new home is something different. The mere feeling of living in your very own heavenly abode is enough to cause butterflies in the stomach! While the whole moving in process is a lot of fun indeed, it is not devoid of tonnes of to-do tasks, all of which are necessary things to be done before you can even begin to enjoy the feeling.
Here we bring to you 7 most important tasks to complete in the first week of your moving in so that you can relax and live happily ever after.
Things to Do in the First Week of your New Home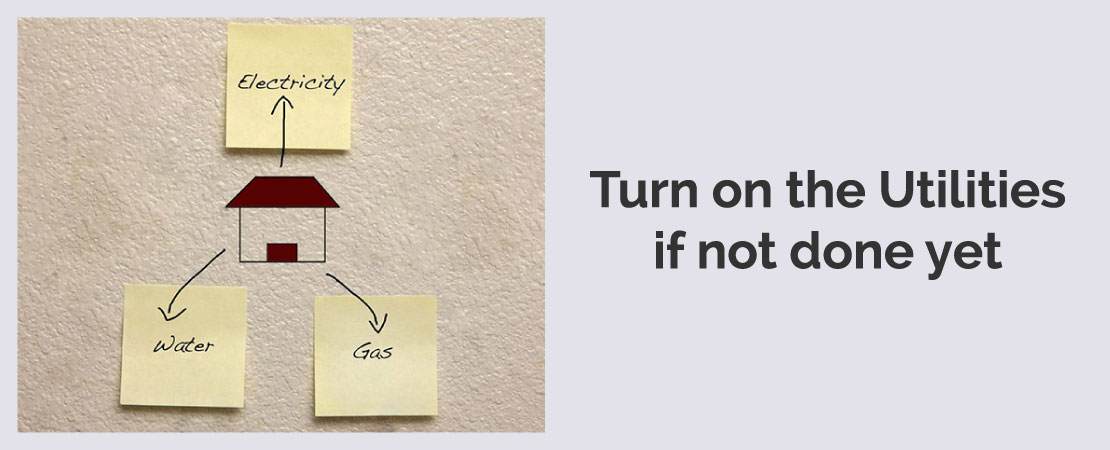 1. Turn on the Utilities if not done yet
You should have arranged the connection of the main house utilities before the move as it is an important step, but if you have not done yet for some reason then do it without delay. Naturally, the first utility companies to call are the power and water providers – things will look much brighter, easier and smoother once you have electricity, gas and running water in your new house.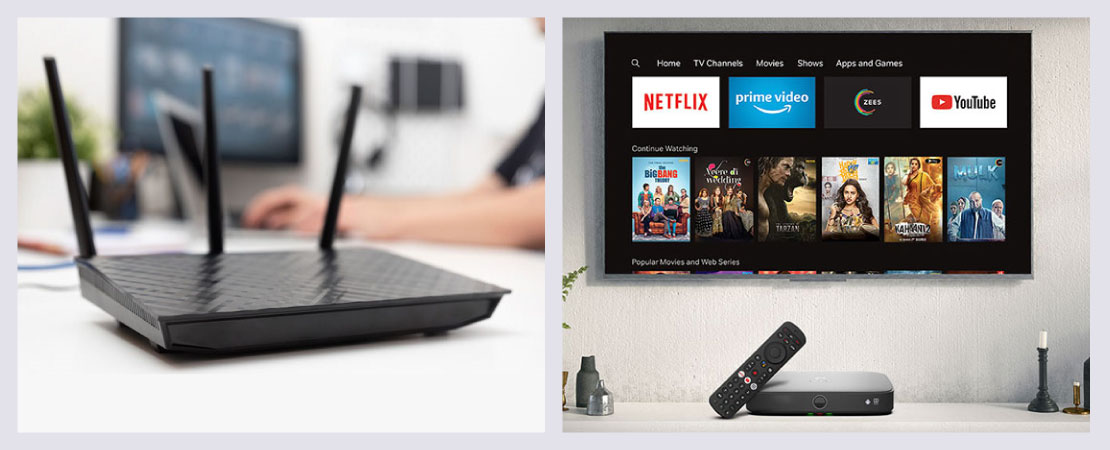 2. Get a TV, Telephone and Internet connection
Let us face it electronic media is now a part-n-parcel of our life. You would need them particularly if you have kids, to engage them while you unpack and arrange items in the house. Even otherwise, they are a good way to relax after a few hours of tiring yourself out. And telephone and internet connection are also important for communication and you can shop through the internet, pay your bills etc.
Again, be careful about where you are installing the TV set or other. There will be walls adjacent to bathrooms and other areas with possibilities of damp or moisture intrusion. Avoid those places to reduce any chances of electrical hazards in the near future.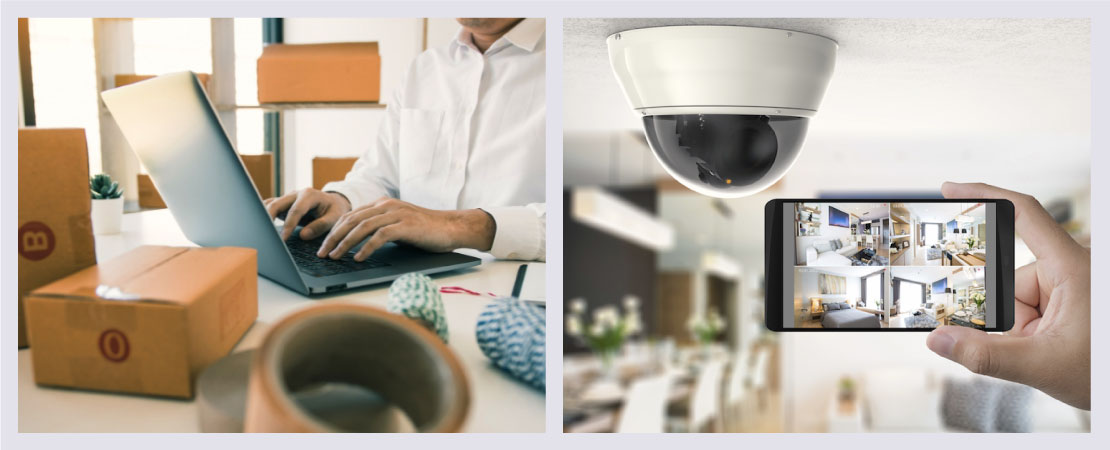 3. Share your new address and check security essentials
Once you are sorted on getting all the essential utilities in place, it is time to update your new address in all the important places it needs to be. Do not forget to share it with all your loved ones too.
Coming to the home itself, assess how do you find the security facilities there? Are the main gate of the building and entrance of your flat in their desirable states? Check for any issues in the door locks, doorbell, and other small things like an eye hole. To ensure further safety and prevent intrusion of any kind, you may consider installing CCTV cameras, motion sensors etc.
Pro tip – Remember to change the locks: This is very important if you are moving into a resale apartment. You never know who all has the key to this house. Your safety in new home is primary. Even if it is a new apartment, the keys may have been with the builders' staff (painters, construction workers), so why take a chance? Also, now is a good time to call a locksmith before you begin your new life.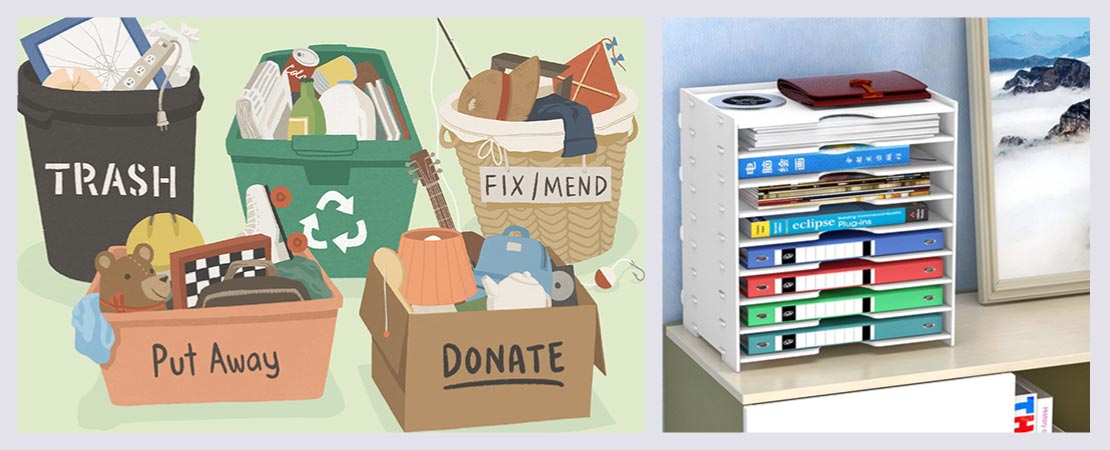 4. Sort out what you need and don't need
Believe us, now is the best time to do it – you may never find time again once you settle down and start your everyday routine. It may be anything from clothes, kids' toys, utensils, or even important documents (some of them only seemingly important). Set aside the ones which you think are not needed anymore and arrange the rest of the documents neatly in files and folders. Label and organize them so that you can find them easily when needed.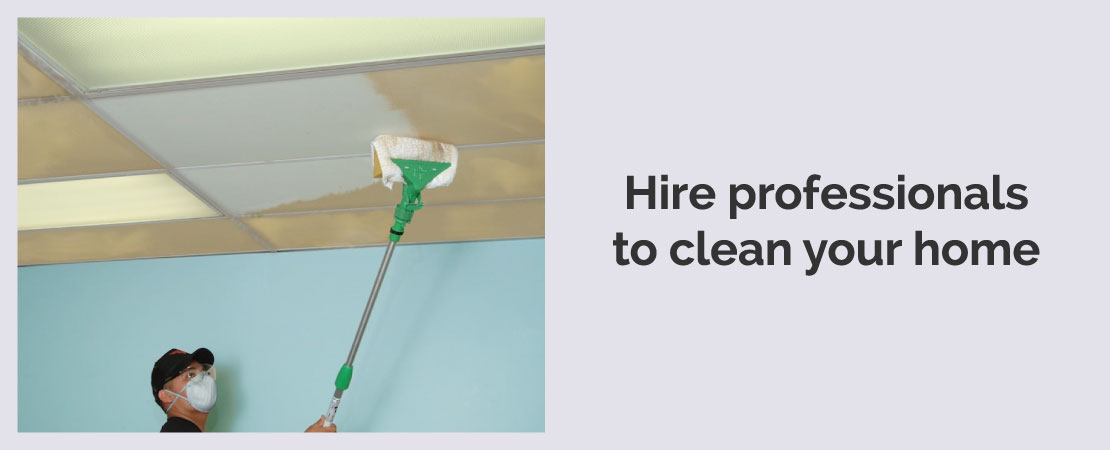 5. Clean up or hire professionals
A new house is not necessarily free of dust or stains. You will need to tidy up the place and make it suitable to start living in. If you find it difficult to manage everything yourself, hiring professional cleaners might be a good idea. They will take care of every wall, cabinet, and bathroom, damp stains there and literally spruce up your place to turn it to brand new.
Now here is a catch – if you come across any damp spot or seepage in any corner of your house, be alert. Is it just a simple water stain? Ask yourself. Removing the stain can certainly be a good idea but you must try to know the cause behind it. And for that, you must rely on a professional who are experts in damp inspection.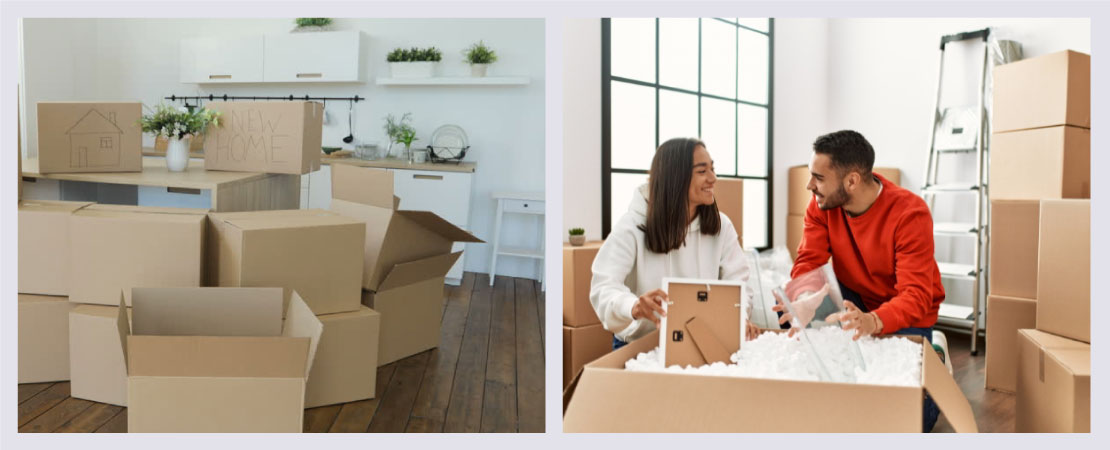 6. Arrange for help in unpacking
You will surely need one if you have kids around but even if you do not, it is fun to call friends and family to help you unpack. Doing it together helps you all bond up and makes things easier on you too, allowing you to take a breather and not tire yourself out unnecessarily.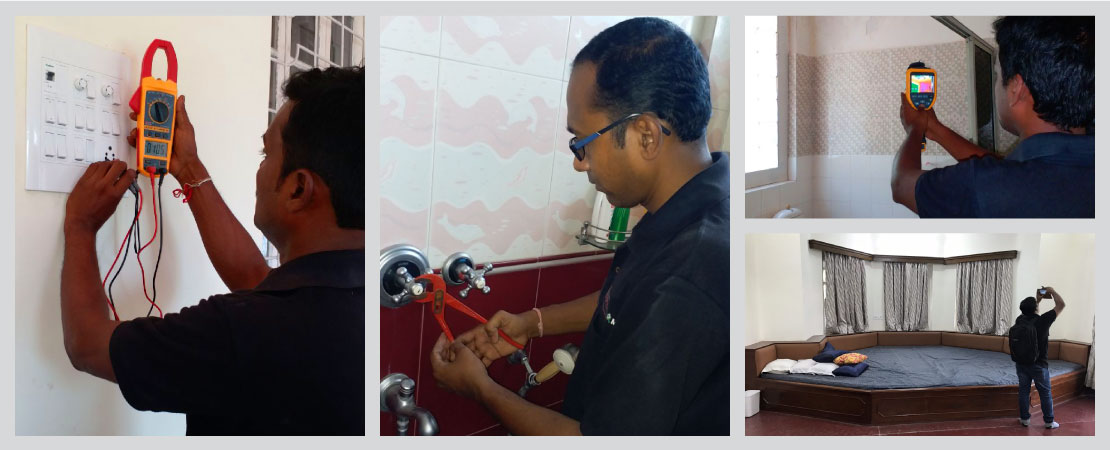 7. Get a home inspection done
A professional home inspection is always a better idea to proceed. This should be the one of significant task on your checklist because it is extremely important to ensure that your new house is healthy. You have already spent a huge amount of time, effort, and money on home buying. Why spend more on fixing it up later? Home inspection would identify the exact problem areas so that you can get them rectified by the builder itself if it registered under RERA, before even moving in. These issues can be related to any corner of your home, any component, and of any magnitude. There can be a persistent damp problem, an error in the slope of floor, poor quality window and door frames and locks, rust-prone bathroom fittings, or a problem in the circuit breaker etc. From inspecting electrical wiring system and switches to checking lofts and balconies, plumbing systems, a home inspection does everything that is crucial for your hassle-free living.
Curious, how a home inspection can save you time and money? Here you go.
If there is any concealed leakage/ seepage problem, you can hire professionals who are expert in thermal imaging technology.
Additional tip: If you are planning to do interior designing of your house, start doing the research now. But before hiring an interior designer, don't forget to get your house inspected professionally for better results. Only a healthy home can showcase a good decor perfectly.
The professional home inspectors will come over, inspect your property and help identify any potential damage. They will check for damp or other issues your house may become a victim to a few years down the line. In the case of resale properties, an inspection is a must because you don't know how the earlier owners would have maintained the property. But don't ignore inspections in new homes too as problems start surfacing there only after a few months.
Conclusion
Our objective was to make you aware about the important things/ task to be done in the first week of your home.
Moving in can be quite cumbersome but enjoy the fun and don't forget to maintain your home well.