"So, you bought a new house? Congratulations! Now you will go for a chic interior designing." – Sounds familiar? But, "Hey, you got a new house for yourself? Go hire a home inspection. Interior designing can wait" – admit it, you have never come across such a suggestion, and this is exactly where we need to change our mindset. A newly-built home, an old home lived or left vacant for years – nothing guarantees a property's sound health. And if it is not in its pink of health you cannot make it look good externally. This is true for the house you have been living in for years, as well. If you want to give your beloved nest a makeover, you must get it checked by a home doctor first. Once the doctor (home inspector) says your home is perfect, health-wise, go ahead and deck it up! Only a healthy body can flaunt the best of styles, right?
Here are 6 reasons to opt for home inspection before interior designing making it more worthwhile:
1. No damp, no damage, no blame
Implementing home inspection at your home will easily identify areas where you have high dampness. It could be your roof or wall or places you least expected. With the appropriate measures suggested by professional home inspectors, damp removal will follow. Now when your chosen interior designers set forth for making your house more aesthetically appealing, they will find everything in its place.
Very commonly the blame of a broken tile, a chunk of plaster missing from the wall, and discoloration, etc are conferred upon the interior designers and the team working on it. This is not only unfair but also illogical. In fact, it is the interior designing team that faces the music after taking up the job. No solution to fix damp problems1 seem to work. No wallpaper or installation gets fixed on the wall in a secured manner. There is always a risk of shelves and cabinets falling off the wall due to its damaged texture. Simple Plaster of Paris and multiple coats of paint are wasted just to make a damp wall look proper. What is your situation then? You are like a fish out of water clueless about the end result and cost!
Inspecting your house will settle a specific quality baseline. So, once the designing work starts, no scope of blaming due to damage can arise.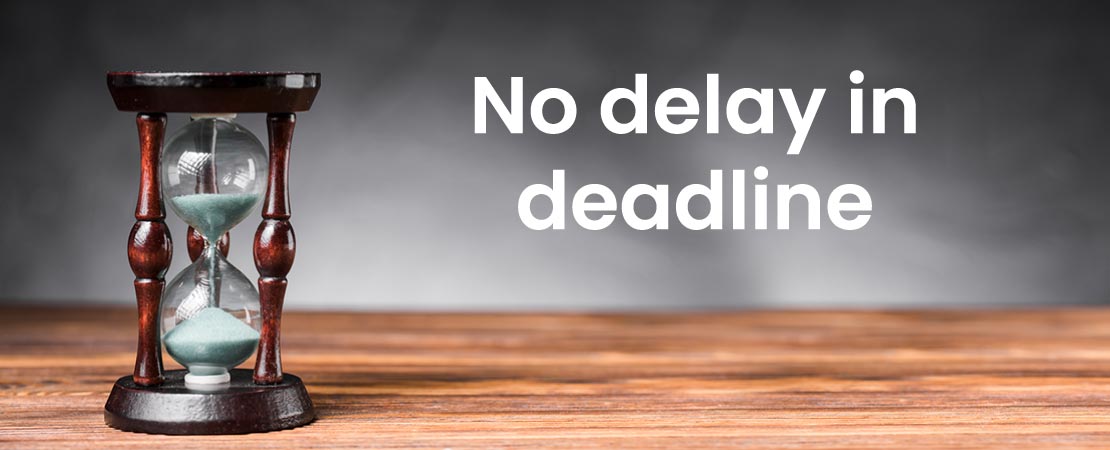 2. No delay in deadline
Of course there is a strict deadline for any work and neither home inspection nor interior designing is any exception. Once interior designers are at work and one or another problem with your building arises, their work will be delayed. If the home inspection team identifies the problem areas beforehand, you can repair them on a priority basis also.
Always keep in mind that if your home has not been inspected earlier and the designers find a damp spot here, an electrical defect there, those things need to be repaired first and that will actually postpone the expected date of completion of the project. As a customer, you also have to cough up extra money. Moreover, it will be quite inconvenient for you as well living in a temporarily messed-up house. A home inspection before interior designing is thus helpful in sticking to the deadlines.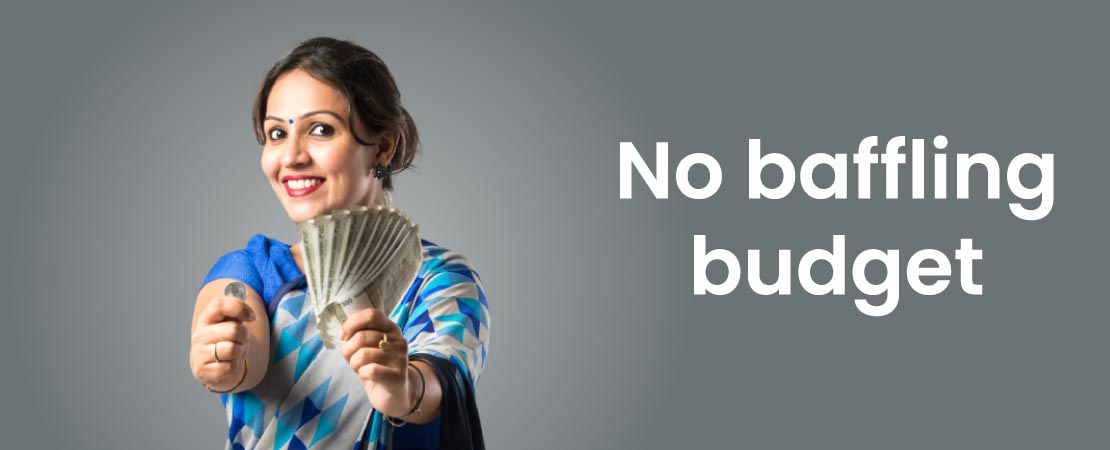 3. No baffling budget
Well, let's face it. The interior designers are supposed to perform only what they have been assigned. Now, if you present them with a faulty home in desperate need of inspection and they have to repair more than designing, things will not remain the same. The budget will increase, quite obviously.
Had you asked for a home inspection prior to stepping into interior designing, you would have known what your home has in store for you. Don't get surprised if the interior designers ask for more on finishing their work than what they had asked for at the start of the agreement. In short, you need to allow the designing team to stick to their core competency. Or else, bear the extra costs.
Going for interior designing post a successful home inspection is a wiser choice if you do not want a hole in your pocket or get your mind baffled by the final bill amount the designers present you with.
4. Waive off wastage and rework
When you put home inspection to work, you can identify seepage or dampness issues quite early. In this context, let us just remind you of a small thing. It doesn't matter whether your home is brand new or quite old. Dampness and other issues like leakage in the open or concealed piping system, overhead tank, moisture intrusion from window frames can occur at any time. If you skip an inspection, the nuisances will come up later when you have already finished designing the interiors of your home. It will spoil the furniture, expensive fixtures in your bathroom, heavy wooden work on doors and partitions, appliances set up you have so long craved for – everything. Result? Rework. The interior designers have to start from scratch again and redo what they had already done earlier. Wastage will also follow.
You can avoid all these things with home inspection prior to interior designing. Even if the designers recreate the same style for your home after putting down their previous work, there will be some issues with quality. Do not take risks with the design deliverables. Instead, call for a home inspection service today.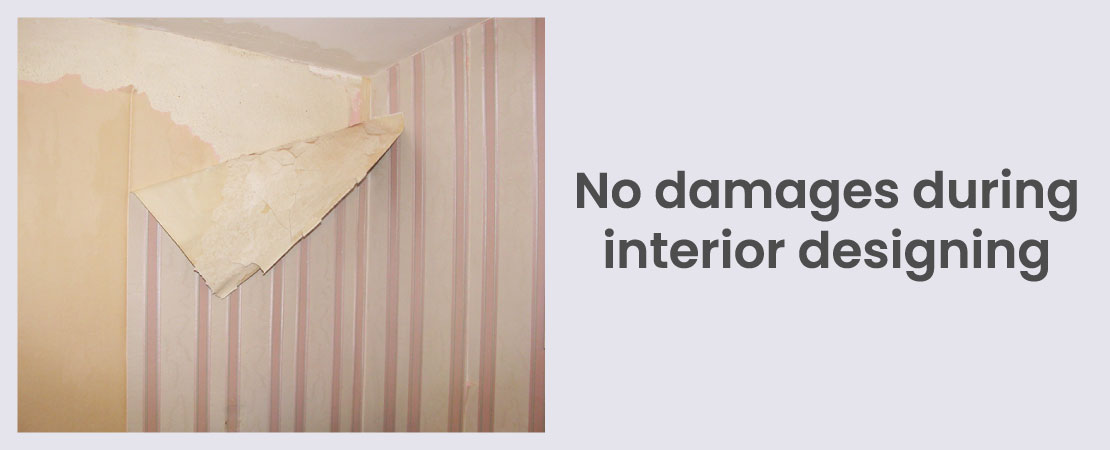 5. No damages during interior designing
An interior designing team is unlikely to know from where the concealed plumbing line or electricity line of your home is passing. So, they can install a design material or cladding at a place unknowingly damaging a part of it. Later on, you will have to face the consequences. A home inspection prior to interior designing can advise you on where not to install a decorative item or fixture. For example, on a wall adjacent to a wet area like the bathroom, it is meaningless to mount wallpaper. Sooner than later, it will start coming off due to seepage and dampness in the wall. An interior decorator would not be able to foresee this problem. It is only after a home inspection team points it out that you can tell your interior designer, "See, this is what my home inspection report card says. Let's not plan any elaborate makeover for this part of the house." This way, you can avoid further damage to that space and save money on something that will not last long.
6. Advantages for the interior designers
It is always easy to put the blame on others, isn't it? If you are a part of the interior designing team you will more frequently come across accusations that your team has not given their best. Some months or days after you completed a project, you will receive complaints saying that the designs on the wall are coming off, the appliance set up has not been perfect, and so on and so forth. An unsatisfied customer actually leads to a loss of reference. They are not likely to recommend your service to others. It's your business which will face problems though there might not be any fault of yours.
Insist your customer for a thorough home inspection before you start your work of designing in the house. This way you can avoid brand dilution as the faults will be identified well beforehand.
To know how a home inspection can help you in your interior designing project, click here.
Both home inspection and interior designing go hand in hand as they share the common objective of ensuring the following:
The functionality of your home and its components
Health and inherent beauty of the home
Safety and security of the inmates
Longevity of the property
So, go ahead and do up your dream home by professional interior designers BUT only after a thorough home inspection has been done. Do not let your home face even the slightest of nuisances. Also, update yourself and be aware of how to take care of your home and bid farewell to damp and other damages permanently. Here is a fact sheet that gives you all the trivia on home inspection – read more to make the best decision before investing in interior designing.