When parents get old, they become somehow dependent on their grown-up kids. Their physical and emotional well-being becomes a serious concern for their children, and taking care of them turns into a round-the-clock duty regardless of whether they stay with them or alone in a separate establishment. Now, it's an obvious thing that elderly parent care cannot be completely stated. It differs depending on the general health, personal discretion, and available support system at home for the concerned seniors. However, the biggest concern is when they are left alone or unattended at home.
For ensuring safety of the seniors, we can make some arrangements at home so that their living alone becomes easier. Implementing these hacks will help us to trim down the chances of mishaps.
If you are one of those who have aged parents staying alone at home, you can use the checklist suggested here to assess the environment. Also, you can take other necessary steps to make it safer for your old parents.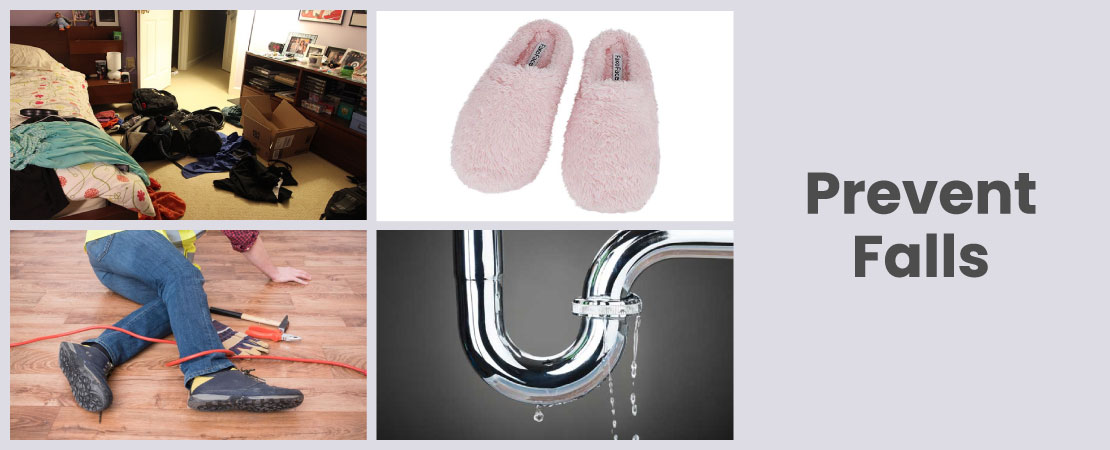 1. A useful "to do" list to prevent falls
Seniors mostly suffer from balance and reflex problems. As a result, fall-off risk for them becomes a major concern. Making the home fall-safe is the best way to avoid any such accidents. You can try a few safety tricks:
Keep the floor free from clutter.
Discard the furniture that occupies a large amount of space on the floor.
Arrange non-slip footwear for your parents.
Don't use extension cords across the floor.
Restrict the use of throw rugs on the floor.
Check if the floor tiles are too slippery and find out the reason why they are so.
Check for any leakage in the basin areas of the living room or kitchen. Get them repaired soon to avoid unnecessary flooding.
It is always desirable that our parents do not have to climb stairs to get some fresh air. They should have the privilege to enjoy nature in their balcony or lawn garden. If that is not feasible in your case then make sure the staircase has strong handrails to give support.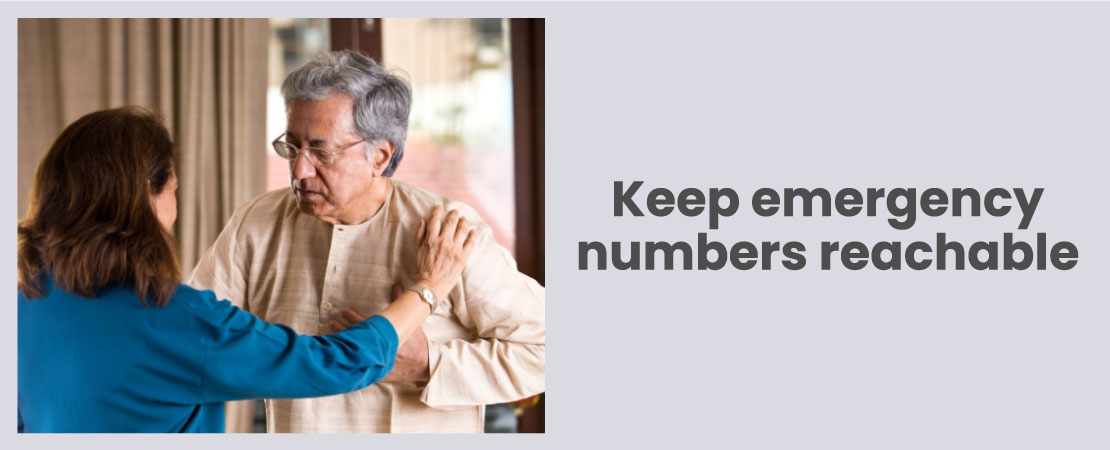 2. Keep emergency numbers reachable
Keep the mobile phones of your parents up to date in terms of saving the phone numbers, whom they should call in case there is an emergency in your absence, and that they never run out of balance. These numbers must include the contacts of the local police station, electric supply call centre, doctor's number, phone numbers of the nearby home delivery food centres and similar other utility service providers including yours in the emergency dial list.
Arrange for them in an easy-to-operate basic mobile phone that they can handle easily. The handsets must be sturdy as well as offer longer battery standby time.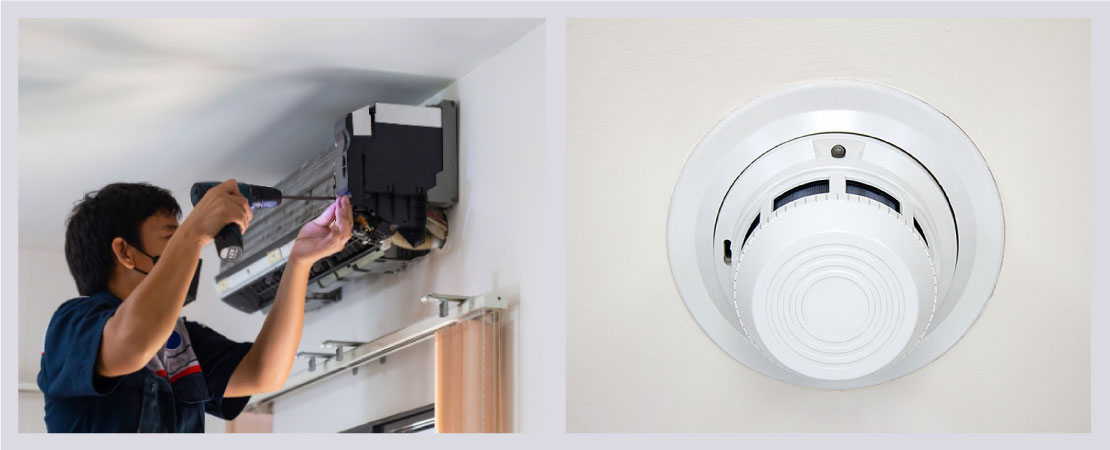 3. Maintain fire safety measures
A fire accident can cause severe disorder at home and it is highly traumatic, especially, for the seniors. Some of the prevention you must ensure are:
Use appliances with the best safety features. Get the servicing of AC machines, geysers, kitchen appliances, etc. done by authorized service centres at regular intervals. That will help you stay worry-free about their optimum functionalities.
If possible, install a fire alarm, where the smoke detector will keep your parents and the immediate neighbours alert.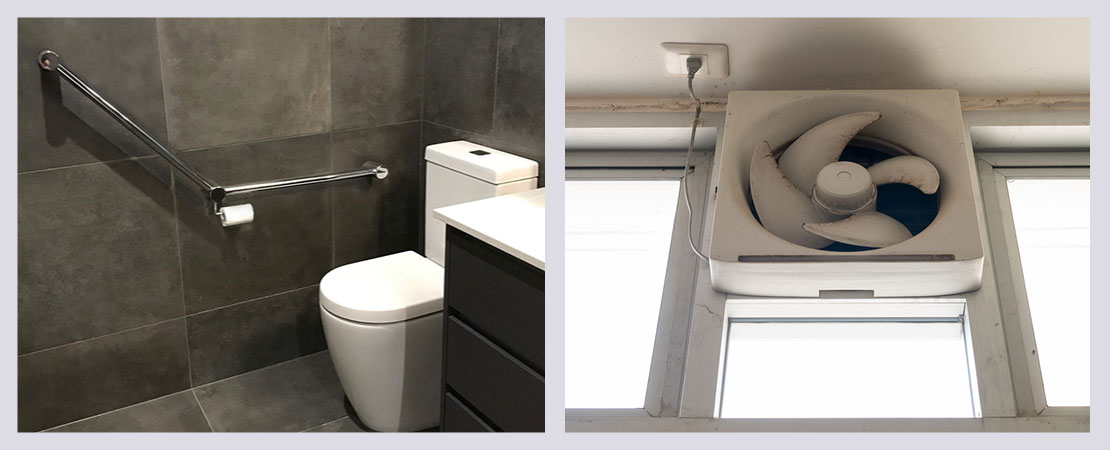 4. Take care of the bathroom
A slippery and difficult-to-access bathroom is a real-life hazard for senior people. If you want to minimize the bathroom hazard for your aged parents, few safety measures will surely work.
Use non-slippery marble/ tile flooring.
Install grab rail beside the toilet seat and near the shower so that the users can maintain their balance better.
An exhaust fan or dehumidifier will help keep the bathroom floor dry.
Again, check for any leakage in the plumbing line to avoid constant dripping of water from taps and resultant flooding of the bathroom floor.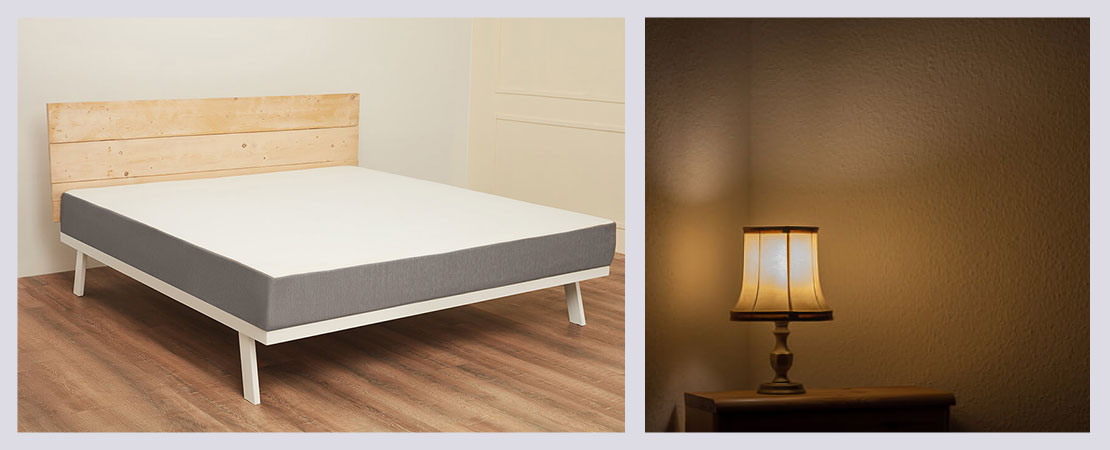 5. Take care of the bedroom
You may not have the idea that in your absence, your parents spend major time in taking rest or enjoying napping. Therefore, you must make their bedrooms safe enough. Some of the suggestions are:
Change the soft mattress into a hard one on bed. This will help in managing their joint pain.
Install a night bulb in the bedroom. Some good bedroom lighting options are wireless motion sensing lights, touch lamps, automatic night lights, etc. For advanced lighting solutions, click here1.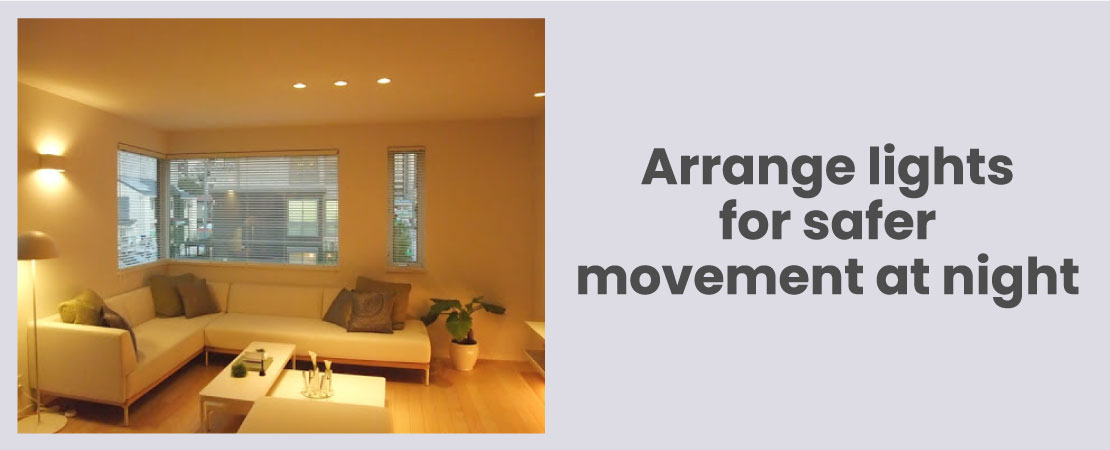 6. Arrange lights for safer movement at night
The arrangement of lights is important for the easy and safe movement of the seniors inside the home, especially at night. Check these points:
Use bright lights, because your parents may not have a bright vision.
Always stay alert for the lights in the rooms of the seniors. If you have a care taker for them, then get batteries and bulbs checked at regular intervals. If any of the bulbs or tube lights are not working properly, get it changed immediately. Trying to light a bulb and failing to do so might make them nervous. They may also collide against a wall and hurt themselves.
Preferably make them two-way switch arrangements.
Additionally, if possible install a high-capacity inverter as a backup plan for power cut.
7. Modify the kitchen
In the kitchen, keep things within the reach of the elderly people. Some of the suggestions are:
Keep hazardous materials away from general access.
Arrange for a microwave oven for heating foods. The use of a gas oven may not be safe for your aged parents.
Install easy-to-operate faucets in the kitchen so that they can open and close the taps without putting too much effort into it even in your absence.
Keep adequate storage of foods and that too within easy access; aged people may feel the urge of having foods/ snacks in odd hours.
Check & Discard food items with an expired date, at least, once in a month.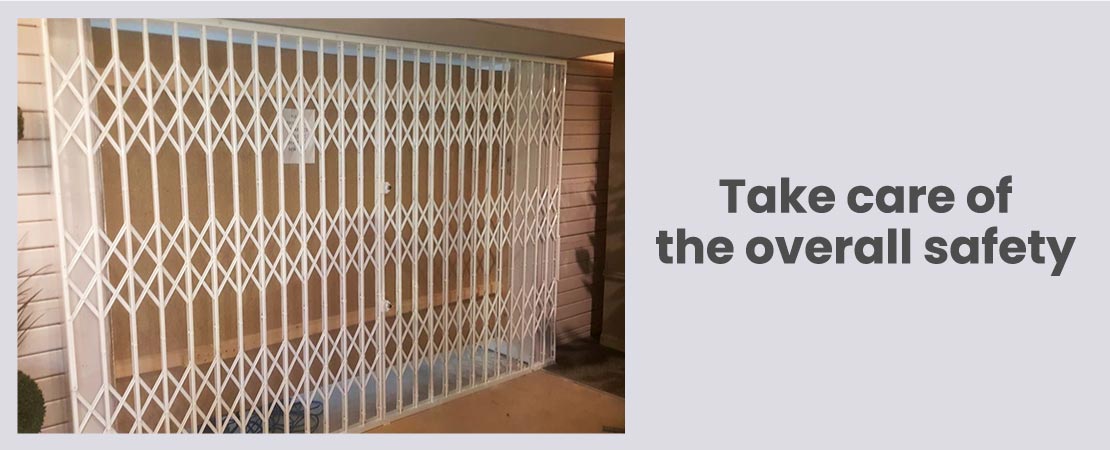 8. Take care of the overall safety
This is crucial for stay-alone seniors. The main entrance should be absolutely secured, preferably with a double guard system in the form of a collapsible or grill gate fitted outside the wooden door. The lock system, the eye-hole everything should be in place and functional. Please click click to get more useful tips on safety enhancement at home.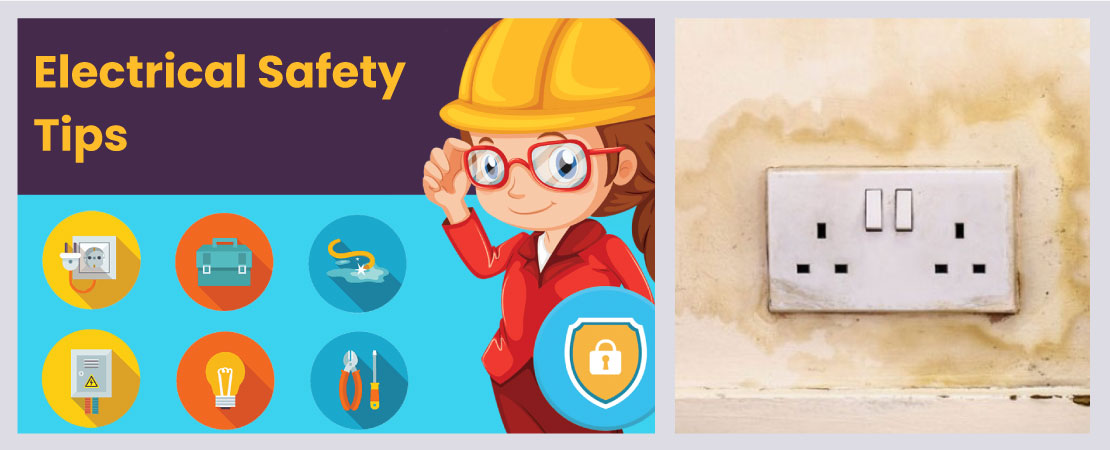 9. Ensure electrical safety
Electrocution can be another dreadful accident. Keep your aged parents safe by following these electrical safety suggestions:
Check for any fault in the concealed electrical wiring system, switches, and fuses. How do you do that? Hire a professional electrical inspection company. They will warn you if something is wrong in the line.
Always use shockproof fixtures.
A damp house welcomes a myriad problems. Dampness near a switchboard or big electrical appliances can be a major source of accident. So, get your homes inspected and find a solution for damp.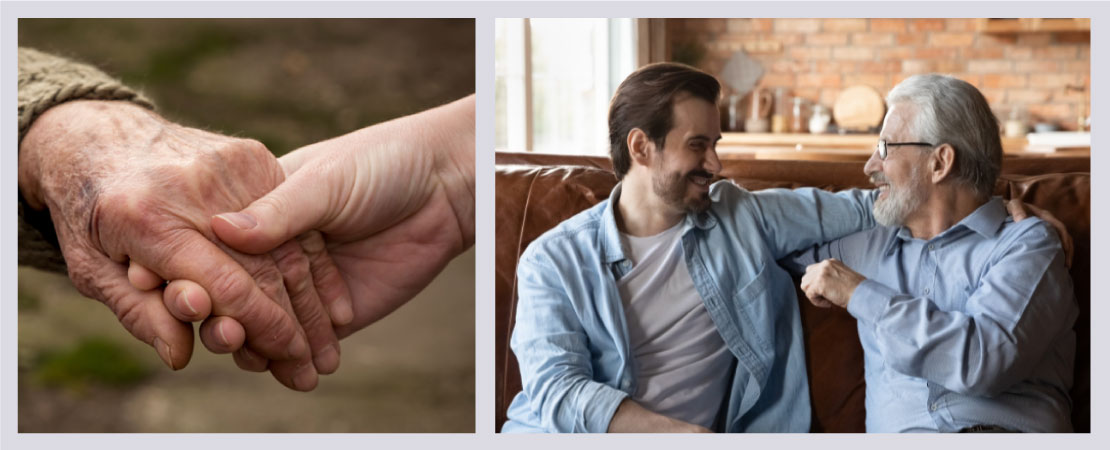 10. Keep communication
Regardless of your frequency to return home, call your parents at least 2-3 times a day. Also, always attend their calls as a priority no matter how busy you are. It is advisable to keep handy the phone numbers of their nearest neighbour, a caregiver at home, or the security person of the building.
Also, make a few habits like
Taking care for their banking needs.
Taking regular care for their laundry so that they can feel relaxed.
Explaining them about the recent scams possible on the phone: once they will get to know the problems, they will not respond to any scam call.
If you have any outside assignments, communicate with them frequently so that they stay emotionally pacified and worry-free.
Arrange for their regular health check-ups so that your parents stay fit.
Check the availability of their regular medicines at home and keep a first-aid box ready with SOS medications.
Well, these are a few 10 hacks you should maintain to keep your aged parents safe and worry-free at home even in your absence. Sometimes, a situation may demand some more precautions. In that case, you have to enhance the security & safety system of your home. In general, precise care about the daily amenities and sincere care towards their well being can keep your parents happy and protected.